Today's video answers some of the common questions I've received this past week with respect to kettlebells and the kettebell exercises that Chris and I showed you in the last post.
Also, many of you wanted to know the recipe to the amazing cupcakes (courtesy of Eric and Helen from Dessert Angel) that we were enjoying out on the boat last week…
So I've included that recipe below.
Enjoy.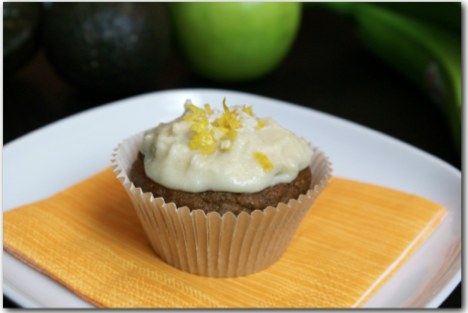 Ingredients for "muffin" component:
• 1 cup canned navy beans
• 3eggs
• 2 pinches stevia
• 1⁄2 tsp pure vanilla extract
• Juice of 1⁄2 lemon
• 1 tsp lemon zest
• 3 tbsp coconut oil, liquefied
• 1/3 cup unsweetened, shredded coconut, ground as fine as possible
• 1⁄2 tsp sea salt
• 2 tsp baking soda
• 2 tsp apple cider vinegar
Directions
1. Puree first 5 ingredients
2. Add in the rest of the ingredients and puree well
3. Fill cupcake or muffin tray that has been lined with muffin liners
4. Bake at 325 for about 22-25 minutes
5. Cupcakes are done when toothpick inserted in middle comes out clean
6. Let cupcakes cool completely before frost
For the Frosting
Servings: 6 (Recipe makes frosting for 6 cupcakes)
Ingredients
• 1⁄4 cup ground almonds
• 2 tsp honey
• 2 tsp coconut oil, liquefied
• 1/4 tsp zest of lemon
• 1 tbsp coconut milk
• 1⁄4 tsp vanilla extract
Directions
1. Puree all ingredients until creamy and smooth
2. Refrigerate for several hours to thicken, then frost away
3. Keep frosting or frosted cupcakes in the fridge