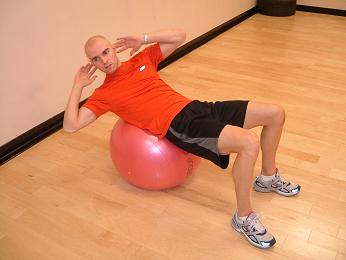 This month – I'm calling it the "April of Abs" – I'm going to spend a good deal of time discussing how to lose belly fat and get toned abs.
Regardless of whether the elusive "six pack" is on your bucket list, the fact remains that belly fat is a BIG RISK factor for pretty much all disease, especially heart disease and diabetes.
With that in mind, it's helpful to learn how to get rid of it, if for no other reason than to better your health.
But if you're into the vanity of nice looking abs (aren't we all?) and want to slim down and get a sexy flat stomach for the summer (and beyond), then you won't want to miss any of the videos and blog posts over the next 3 weeks because I'll be giving you ALL the goods.
Today, we're going to start off by tackling perhaps the biggest load of nonsense in the fitness industry…
The notion that somehow sit-ups burn belly fat.
In this video, I'll show you exactly why they don't.
Enjoy…
Got a question? Let me know below.